Design, Development and Performance Evaluation of Semi Automated Citrus Juice Extractor Machine
Keywords:
remaining collector, top basket hopper, juice extraction chamber, knaggy ball
Abstract
Citrus juice extractor machine has been design, fabricated and can be found in numerous studies at different areas. These citrus juice extractor machine is a semi automated one that operates from the entrance of citrus into the hopper basket till the filteration of the juice for consumption. The operational procedure for the extraction of juice starts from the stacking of neatly cleaned citrus of same size in the basket position ontop of the extractor machine which in turn passes through the hopper to the extraction chamber where the oranges are cut into two equal halves for the twin knaggy ball shearing then the pulps are dropped through the remaning collector to the residue collection bin while the extracted juice flows through the seize to a container for consumption. The optimal operating speed of the juice extraction machine was found to be 15rpm, while the optimum feed was found to be F1 (2.5 kg/min). The average juice extraction efficiency at optimum speed (S) and feed rate (F) was 64%; juice yield at optimum Speed and Feed was 60%; juice extraction losses was 35% at optimum Speed and Feed.
Downloads
Download data is not yet available.
References
L. G. Albrigo, L. L. Stelinski, & L. W. Timmer. (2019). Citrus. (2nd ed.), CABI Publishers. https://doi.org/10.1079/9781845938154.0000.
Lloyd, P. J., & Vautier, K. M. (1999). Chapter 10: The world trade organization. in Promoting Competition in Global Markets. Cheltenham, UK: Edward Elgar Publishing. Retrieved Aug 28, 2023, from: https://doi.org/10.4337/9781858988030.00021.
M. Shahbandeh. (2022). Global orange production 2012/13-2021/2022, Statista consumer good & FMCG. Aug 11,
Milind Ladaniya. (2023). Chapter 23 - World fresh citrus trade and quarantine issues. Citrus fruit. (2nd ed.). Academic Press, pp. 737-761.
Challenges to Citrus Production. National Research Council. (2010). Strategic planning for the florida citrus industry: Addressing citrus greening disease. Washington, DC: The National Academies Press. doi: 10.17226/12880.
FAO. (1989). Prevention of post-harvest food losses: fruits, vegetables and root crops. FAO Training Series N.17/2, Rome. Available at: http/www.fao.org/inpho/EN/resources/library/index.asp.
Kundan Kishore, & Deepa Samant. (2021). Packaging and storage of fruits and vegetables for quality preservation. Packaging and Storage of Fruits and Vegetables on pages 41 to 63. https://doi.org/10.1201/9781003161165-3.
M. Moresi, & M. Spinosi. (2007). Engineering factors in the production of concentrated fruit juices 1. Fluid physical properties of orange juices. International Journal of Food Science & Technology, 15(3), 265-276. https://doi.org/10.1111/j.1365-2621.1980.tb00939.x.
Shahin Rafiee, Mohammad Sharifi, Alireza Keyhani, Mahmoud Omid, Ali Jafari, Seyed Saeid Mohtasebi, & Hossain Mobli. (2010). Modeling effective moisture diffusivity of orange slice. International Journal of Food Properties, 13(1), 32-40. https://doi.org/10.1080/10942910802144345.
Oluwalana, I. B. (2006). Fruit cultivation and processing improvement in Nigeria. Agricultural Journal, 1(4), 307-310. https://medwelljournals.com/abstract/?doi=aj.2006.307.310.
Abulude, F., Elemide, A. O., Ogunkoya, M., & Adesanya, W. (2007). Design and performance Evaluation of a juice extractor constructed in Nigeria. Research Journal of Applied Science, 2(1), 31-34, https://medwelljournals.com/abstract/?doi=rjasci.2007.31.34.
Oluwaseun O. Martins, Bukola O. Bolaji, Oluwle H Adeyemi, & Olawale M Sanusi. (2018). Design and construction of a motorized citrus juice extractor. FUOYE Journal of Engineering and Technology, 3. https://doi.org/10.46792/fuoyejet.v3i2.209.
X. Jiang. (2014). Design and research on multi-function juice extractor. Advance Journal of Food Science and Technology, 6(6), 774-779. https://doi.org/10.19026/ajfst.6.109.
T. D. Boylston. (2010). Temperate fruit juice flavors. Handbook of Fruit and Vegetable Flavors, pp. 451-462, https://doi.org/10.1002/9780470622834.ch2.
A. Eyeowa, B. Adesina, Diabana, & O. A Tanimola. (2017). Design, fabrication and testing of a manual juice extractor of small-scale applications. Current Journal of Applied Science and Technology, 22(5), 1-7. doi: 10.9734/CJAST/2017/33360.
Olabisi, O.I., & Adelegan, G.O. (2015). Design, construction and performance evaluation of citrus fruits juice extractor. International Journal of Engineering Research & Technology (IJERT), 4(5).
Ugwu B. N., Chime T. O., & Chime R. O. (2020). Review of orange juice extractor machines advances in science. Technology and Engineering Systems Journal, 5(5), 485-492. https://dx.doi.org/10.25046/aj050560.
Brian Sims & Josef Kienzle. (2017). Sustainable agricultural mechanization for smallholders. Journals Agriculture, 7(6), 50. https://doi.org/10.3390/agriculture7060050.
Khurmi, R., & Gupta,, J. (2005). Machine design. New Delhi, India: Eurasia Publishing House (PVT.) Ltd.
Tressler, D., & Joslyn, M. (1961). Fruit and vegetable juice technology. West Port Connectieut: AVI Publishing Company Inc., pp. 155-158,
Michael M Odewole, Kehinde J Falua, Semiu O Adebisi, & Kabir O Abdullahi. (2018). Development and performance evaluation of a anually-operated multipurpose fruit juice extractor. FUOYE Journal of Engineering and Technology, 3(1). https://doi.org/10.46792/fuoyejet.v3i1.171.
Olaniyan, A. M. (2010). Development of a small scale orange juice extractor. Journal of Science and Technology, 47(1), 105-108. http://dx.doi.org/10.1007/s13197-010-0002-8.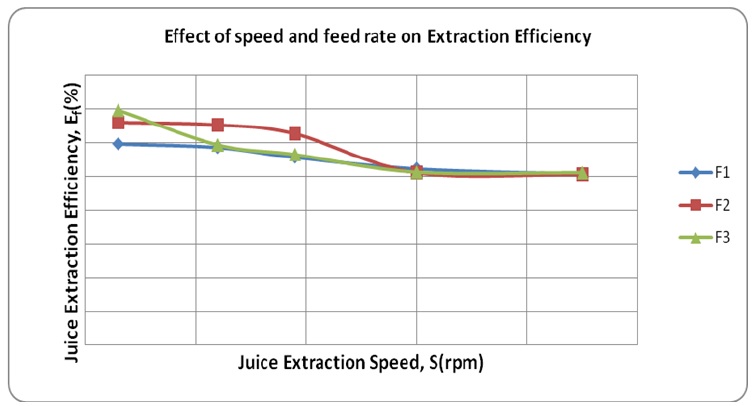 Downloads
How to Cite
Ugwu, B., Ani, J., & Ilo, P. . (2023). Design, Development and Performance Evaluation of Semi Automated Citrus Juice Extractor Machine. Applied Science and Engineering Journal for Advanced Research, 2(5), 58–67. https://doi.org/10.54741/asejar.2.5.9
License
Copyright (c) 2023 Ugwu Benedict Nnamdi , Ani John Ndubuisi , Ilo Paulinus Chukwudi
This work is licensed under a Creative Commons Attribution 4.0 International License.