Assessment of Building Construction Materials at Manufacturing Industries in Nigeria
Keywords:
construction, material, industries, resources, planning
Abstract
To complete a construction project successfully, you'll need a good project control system. To ensure any chance of success, projects of significant size or complexity must be constantly managed. Control standards are used by the project team to ensure that progress is kept at acceptable levels. The purpose of the research is to look into material control in the Nigerian construction industry. The study's goal was to summarize what was already known about material control in construction production. The information was gathered by distributing a standardized questionnaire to experienced experts on building locations and in workplaces. The results demonstrate that 60 present of the locations employ material preparation to control materials, with quantity surveyors performing the majority of the control planning. The way building materials are created and controlled has problems such as lack of planning, , improper storage, late delivery of components to the job site, and poor material testing. The construction business ought to have a document established for controlling building materials; programme material control education should be undertaken, and the three basic techniques (scheduling, material planning, and ABC analysis) should be incorporated into controlling materials.
Downloads
Download data is not yet available.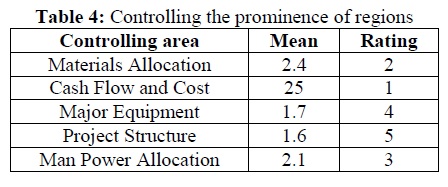 Downloads
How to Cite
Taiwo Gabriel, & Adeiza Muazu. (2022). Assessment of Building Construction Materials at Manufacturing Industries in Nigeria. Applied Science and Engineering Journal for Advanced Research, 1(2), 1–6. https://doi.org/10.54741/asejar.1.2.1
License
Copyright (c) 2022 Taiwo Gabriel, Adeiza Muazu
This work is licensed under a Creative Commons Attribution 4.0 International License.